Iqbal Mohamed is one of those rare photographers who finds every subject interesting, A degree in photography at Brooks University, USA, started him on his photography journey. He went on to establish himself as one of India's leading, professional photographers.Iqbal's next foray was setting up the institute of his dreams, Light & Life Academy with Anuradha Iqbal. Started in 2001, LLA is the first and only full-facility photography institute with a custom- designed campus, exclusively for imparting professional photography education in India. And then his passion for reaching out to more photographers across the country made him launch LLA Online, in 2017. Again a first of its kind, this online photography program was launched in 9 Indian languages besides English.
Three plus decades of living and breathing photography as a professional photographer, visual philosopher and photography educator, has now made him embark on his latest initiative: LLA Outreach, where photography is used as a powerful tool to Inspire a Positive Change in society, focusing on 2 main areas.
Toexpand the creative horizons of a cross section of people by engaging them with various forms of art. As they immerse themselves in creative spaces, their outlook on life changes. They start seeing the beauty in everything around them, and are inspired by it, ensuring that their outlook is positive.
To use photography as an agent for change by highlighting the need of the hour and bring people together in the movement to create a positive change.
LLA Outreach will be happy to collaborate with NGOs to document, through pictures and videos, the work being done by them.
Arun, student
"This was a godsent opportunity for me to let go of my own inhibitions and reach out to people. I was simply excited at getting the chance to also personally serve lunch to the guests. I realised how much we take life, for granted. I hope I put my life to good use."
Arun, Student
Imran, Student
"My experience with the elders that day brought back memories of the time when my own father was bedridden and physically dependent on others at the house. I have resolved that come what may, I shall always take care of my Mother well and ensure that she is healthy and happy."
Imran, Student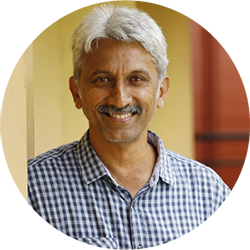 Iqbal Mohamed
A Passion Photographer, stumbled upon photography as a young boy, and ever since, has felt an unparalleled sense of exhilaration whenever he is behind the lens. He is a rare photographer who finds every subject interesting, loves shooting both in the studio and outdoor, and is vehemently against having a style.
His tryst with photography ¬began with art in school, and graduated to photography when he was gifted his first camera in college. It is at this time that he became consumed in a world of images and decided to make photography his life. He completed his degree in Photography from the Brooks Institute at Santa Barbara, California, USA. An unlikely sequel to a degree in History & Political Science from Loyola College, Chennai and an MBA from Madras University, Chennai.
He started shooting professionally from the third day of his return to India and never looked back! In his career as a photographer, he has shot many campaigns for various National and Multi-National clients, including Ford, Toyota, FIAT, Taj Group of Hotels, Colour Plus, Ponds, TVS, Timex, Reebok, GE, BPL, Coca Cola, Ashok Leyland, Cairn India, Tamil Nadu Tourism, etc. He has also worked on a number of social awareness campaigns.
His journey as a photographer then took the next step, as he founded Light & Life Academy in 2001, the first custom designed, full facility institute exclusively for professional photography in India. It was set up with the objective of providing affordable professional photography education of a high standard.
His love for photography and the desire to spread this love to every corner of India didn't end there. In 2017, he founded LLA Online, the first of its kind, online photography programme, in 9 Indian Languages + English, ensuring that language is no barrier to learn the visual art of photography.
Iqbal Mohamed is a professional photographer, a pioneering photography educator and a photography philanthropist. A witty humorist to those who know him personally, he is often recognized instantly by his trade mark smile, his uncanny ability to pun and his never-ending love for all things photography!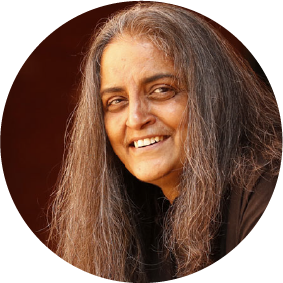 Anuradha Iqbal
A marketing and advertising professional with over a decade of experience, Anuradha has handled planning and creative for national/multinational accounts; winning awards along the way.
With a focus on giving back to society, Anuradha Iqbal aims to help educate, empower and enable forward thinking, providing opportunities to people who might not have a chance to experience and immerse themselves in the arts.
She is a graduate in commerce and a post-graduate in economics from Mumbai University. She has a Diploma in Advertising and Marketing and has attended a number of management training programmes, nationally and internationally. Both Iqbal and Anuradha are dedicatedly active in various Environmental Preservation and Social Awareness programmes.