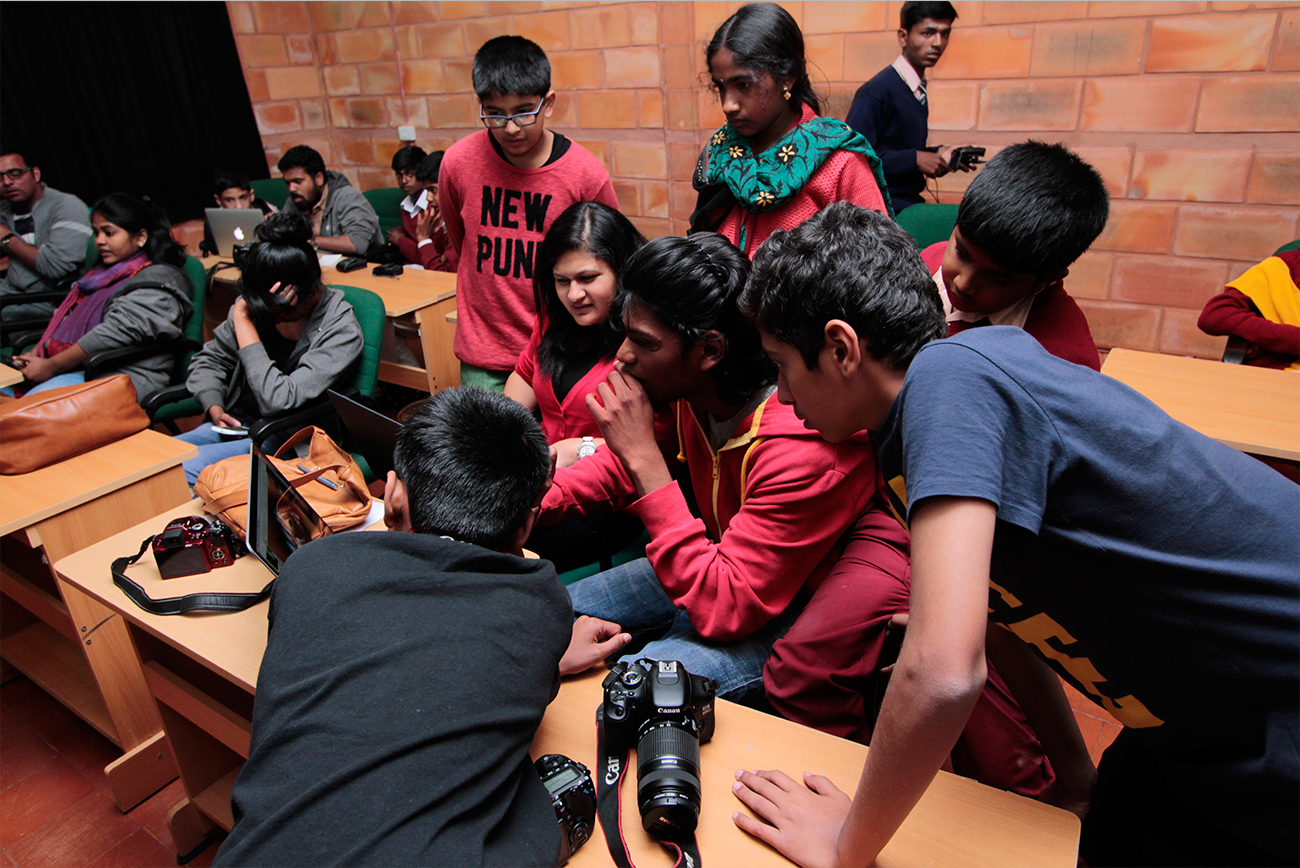 At LLA, we have always believed that any art form is a great leveller. Each person has a unique vision that needs to be cultivated and celebrated.
In a social effort like no other, the students of LLA had the opportunity to witness this first hand, as they shared their knowledge of photography with students from two different kinds of schools:
Government School Students
Lawrence School (Private School in the Nilgiris)
For the first time, 31 students from the Government Higher Secondary school in the Nilgiris were given cameras by Light & Life Academy, along with 26 students from Lawrence school with their own cameras. All 57 students were mentored by LLA students in the art and science of Photography.
The results provided a great learning to the LLA students. They were not only immensely satisfied with the pictures taken by students belonging to both school, but also fascinated by the fact that a normal point and shoot camera provided to the government school students resulted in work that was as good as the pictures done by the Lawrence School students-using DLSRs.  It proved that regardless of the photography equipment one has, the most important aspect is inner vision, and the desire to channel the same into photography.


















The end result was a slideshow of incredible pictures, resulting in a newly gained self-worth and appreciation, along with increased confidence in each of the children. They discovered a new art form, one that they can relate to and are good at.